Truck Driving Lessons with Miro Training Centre Servicing North & South of the
river
Having a Truck Drivers Licence can open many doors for
you
Truck driving is a critical part of both the mining sector and retail sector in Western Australia. Daily, these sectors are reliant on truck drivers to transport their goods, safely to their many clients on time. It is a career built on flexibility, security as well as being well known for having excellent remuneration and benefits.
At Miro Driving Academy, you can do individual lessons 7 days a week or a one-day course. The one-day course is intensive, one-on-one training with the instructor and your assessment is at the end of the day. The one-day course is for HR, HC or MC licences. For our truck driving applicants, we can cater our times to those students who are already working full time and are waiting to upgrade their licence. For your test, our depo offers the student the choice of testing with our in-house assessor.
Each type of heavy vehicle licence comes with a different set of requirements based on your current driving experience. We have listed each of these requirements so that you can familiarise yourself with them before you set out to obtain your licence.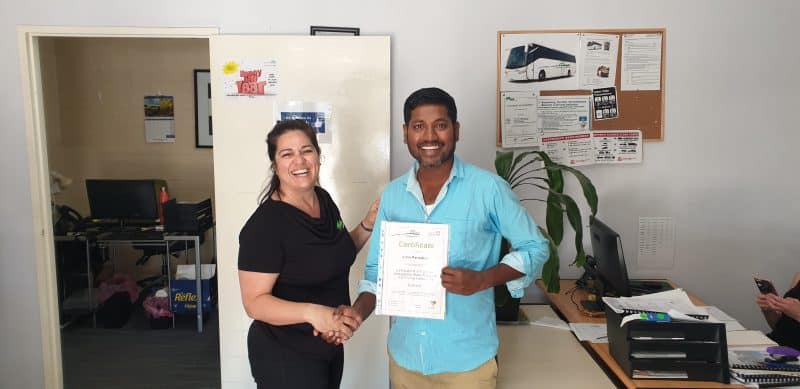 For HR, the applicant must have held:
A car licence for at least two years or
An LR or MR licence for at least one year
For HC, the applicant must have held:
A car licence for at least three years or
MR or HR licence for at least one year
For MC, the applicant must have held:
A car licence for at least three years
An HR or HC licence for at least one year
Applying for your student
number
Before you enroll you will a student number. To do this, go to www.usi.gov.au, select a student login and follow the instructions. You will need a form of ID, which can be one of the following
Driver's Licence
Medicare Card
Passport (Australian)
Non-Australian Passport with Australian Visa
Birth Certificate
Certificate of Registration by Descent
Citizenship Certificate
Immicard
| | |
| --- | --- |
| LP – ( Light Rigid ) | DOT |
| MR ( Medium Rigid ) | DOT |
| HR ( Heavy Rigid ) | TLIC 3004 |
| HC ( Heavy Combination ) | TLIC 3005 |
| MC ( Multi Combination ) | TLIC 4006 |